Scholarships
Beverly Miller Dance Scholarship
For almost 50 years, Beverly Miller and her husband Norman dedicated their adult lives to making Costume Gallery an industry leader while serving the dance community. Bev loved Costume Gallery and was inspired by the wonderful dancers and teachers she met. In 1999 Beverly passed away after battling breast cancer.
It is very important to her family and colleagues that Beverly's memory lives on and her legacy continues to be associated with giving young dancers a helping hand.
Beverly knew firsthand the personal and social values gained by participating in dance programs. As an investment in the future of dance, Costume Gallery has established the Beverly Miller Dance Scholarships in her honor. Costume Gallery awards ten thousand dollars each November for students to put toward their dance education. Nineteen scholarships are awarded every year—one $1,000 award and eighteen awards of $500 each. The studio owner of the one $1,000 scholarship winner will receive a $100 Costume Gallery gift certificate and the studio owners of the eighteen $500 scholarship winners will each receive a $50 Costume Gallery gift certificate.
Each applicant must describe their passion for the art, their desire to excel and how they would use the funds to further their dance studies in a 120-150 word essay along with teacher recommendations. If you or someone you know would be a great candidate for the Beverly Miller Scholarship please apply below.
Download Scholarship Application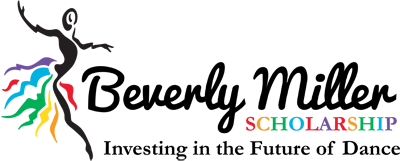 Congratulations to Sara Pavesi
Our 2015 Beverly Miller Scholarship Grand Prize Winner is Sara from Atlantic Contemporary Ballet Theater in New Jersey. With the help and support of her family, Sara founded Tutus for Tumors, a program that raises awareness and funds towards a cure for Neurofibromatosis. Dance has given Sara an amazing outlook on life and is something she loves to celebrate.
Congratulations to all of our winners and thank you to all of the teachers who encourage these and countless other dancers every day!
18 OTHER SCHOLARSHIP RECIPIENTS IN 2015:
Sharidon Rickman
Loyola University Chicago
Chicago, IL

Molly Hawkins
Avery Ballet
Fredericksburg, VA

Dong Liang Dzindolet
Dance Techniques
Spencer, MA

Elena Diulus
Michele's Dance Center
Wexford, PA

Ryan Kelleher
Cary-Grove Performing Arts
Cary, IL

Cody Healy
Sweete's Dance
Quitman, GA

Stacia Tibbetts
The Dance Extension
Quaker Hill, CT

Natyra Ransome
B'ella Ballerina Dance Academy
Philadelphia, PA

Nasir Pittman
B'ella Ballerina Dance Academy
Philadelphia, PA

Madeline Spruill
Pizazz Dance Academy
Morgantown, WV

Jonah Almanzar
The Art of Dance and Ballet Academy
Placentia, CA

Cami Tuffile
On Stage Academy of Performing Arts
Fall River, MA

Abbi Johnson
April School of Dance
St. Marys, PA

Andrew Zavadsky
Next Step Dance Studio
Franklin, WI

Hope Granucci
Rising Stars School of Dance
Manalapan, NJ

Madison Phillips
Suzanne's School of Dance
Batavia, NY

Noelle Pape
Kirkland Art Center
Clinton, NY

Skylar DeJesus
Dance Expressions
Hackettstown, NJ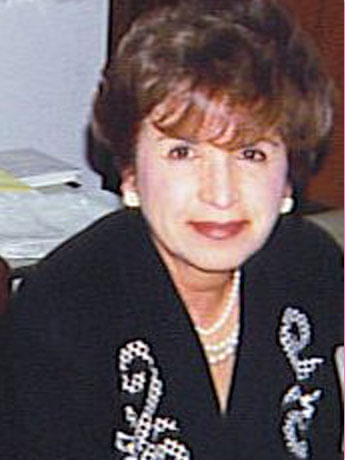 Sara Pavesi
Recipient of the Beverly Miller Dance Scholarship