Costume Gallery Help and Frequently Asked Questions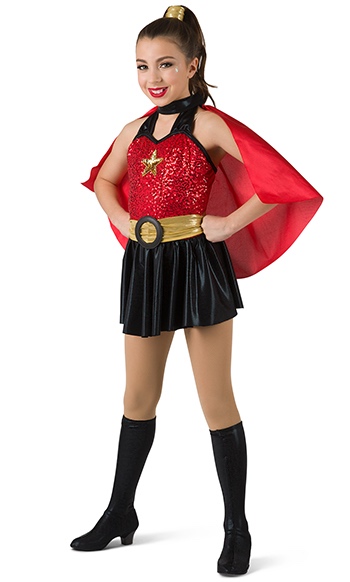 Click on any of the following frequently asked customer questions to view a solution. For further assistance, please contact customer service at 609-386-6601.
WHAT IS YOUR EXCHANGE POLICY?


Costume Gallery accepts order cancellations for account credit
Costume Gallery accepts exchanges and returns for account credit within 30 days of shipment. Returns and exchanges can be requested by contacting Customer Service in writing.
Email
[email protected]
[email protected]
[email protected]
MAILING ADDRESS
Costume Gallery
925 Canal Street
Building 3 | Floor 7
Bristol, PA 19007 | USA
PHONE + FAX
Fax | 609.832.1046
USA Toll Free | 800.222.8125
UK Toll Free | 0808.1890.884
USA & International | 609.386.6601
Return + Exchange Policy
- Requests for returns and exchanges must be made in writing via email, mail, or fax
- A $10 restocking fee will be accrued for each returned item
- Returns are accepted for account credit only
- Exchanges are accepted for size changes
- Exchanges will ship once the returned items have been received
- Returns and exchanges must be in original package, unworn, with all included original accessories
- Shipping charges are the responsibility of the client
- If returned or exchanged items drop the order total below the discount percentage, the order will be recalculated and additional charges may accrue
- Request a return authorization number (RA#); the RA# is valid for 15 days
- All returns and exchanges received without valid RA# will be denied
We are unable to accept returns or exchanges on:
- Clearance items
- Custom costumes
- Special order costumes/sizes
- Leotards, tights, jewelry, wigs, and accessories sold separately
- Altered costumes or product
- Any return or exchange requests placed after June 12, 2020
HOW CAN I STAY CONNECTED WITH CG VIRTUALLY?


Follow us on Pinterest, Instagram, Facebook, and LinkedIn for all the latest tips, tricks, updates, and inspiration!
MY USERNAME AND PASSWORD AREN'T WORKING!


Is this the first time you're using our site since August 2015? If so, then you'll need to update and confirm your email address and password on the registration page here.
As part of keeping your account secure, we've updated our site for the 2015-2016 season that requires you to reconfirm your account information.
I FORGOT MY USERNAME!


Your username is now the email address that you used to sign up on the site with.
I FORGOT MY PASSWORD!


To request your password to be emailed to you, put your email address in the Forgot Password form here, and it will be emailed to you on the address you originally signed up with.
HOW CAN I CHANGE MY EMAIL ADDRESS?


You can change your email address at any time by clicking the "My Account" link at the top of any page after you have logged in. On your account page click "Edit Information" under My Account Information.
I'M HAVING TROUBLE REGISTERING A USERNAME AND PASSWORD!


Please make sure you already have a customer number and PIN with our company. Contact us about getting your studio/school/organization a customer number if you don't already have one.
If you do have a customer number and PIN, please visit the registration page. Then proceed by entering a valid email address and password for yourself. Please be sure to fill out the registration form in its entirety. Once completed, you will use that same email address/password combination you entered each time you wish to purchase from our site. This keeps your information secure and makes sure your costume orders are correctly associated to your account.
Also, please make sure that you are using the latest version of Internet Explorer, Mozilla Firefox, Apple Safari or Google Chrome when using our site, and that JavaScript is enabled. We also encourage you to disable your pop-up blocker for our site to ensure maximum compatibility.
If you continue to have problems registering, Contact us and we can help.
HOW DO I GET A CUSTOMER NUMBER AND PIN TO BE ABLE TO PURCHASE FROM COSTUME GALLERY?


We do not sell to the general public. You must be affiliated with a dance studio or dance school or other program/organization to purchase from us. Contact our customer service representatives for more information.
HOW CAN I PAY A BALANCE ON MY ORDER?


You can make additional payments to any order that has a balance remaining on it in the My Account section of the website. From your list of recent orders, click the green "Make Payment" button next to the order, add your payment information and submit.
You can also make additional payments over the phone by calling our customer service team at 1-800-222-8125.
WHEN WILL MY ORDER SHIP?


Ship dates vary by item. View each style for size availability and approximate ship date. To get you your costumes faster, you may receive your order in multiple shipments as costumes become available. Dance costumes purchased from our Available Now page are in stock and typically ship within 21 business days.
Some costumes may take longer to get to you that will be noted on the expected ship date of the item.
Please be sure to pay for your order in full as soon as possible to prevent any additional delays.